Diversity, Equity, and Inclusion
Our Vision
Our vision is to provide equal opportunity for all individuals in the Department of Bioengineering to flourish. We achieve this by our dedicated efforts:
To uphold a diverse, equitable, and inclusive environment.
Celebrate the unique backgrounds and identities of our students, faculty, and staff.
Encourage open expression within a climate of civility, sensitivity, and mutual respect.
Promote a culture of excellence so individuals from all backgrounds and perspectives may succeed.
Department of Bioengineering DEI Committee Members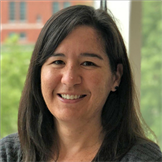 SHANNON SIRK
Assistant Professor,
Committee Chair
sirk@illinois.edu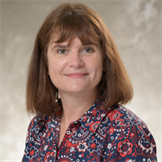 CATHERINE BEST-POPESCU
Research Assistant Professor
cabest@illinois.edu

JOE BRADLEY
Clinical Assistant Professor
jabradly@illinois.edu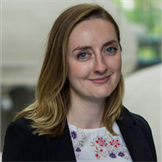 SUSAN LEGGETT
Assistant Professor
sleggett@illinois.edu
Recent Diversity, Equity, and Inclusion activities and events
2023 BMES Annual Meeting
In October, members of our DEI committee (Profs. Shannon Sirk, Susan Leggett, Marina Marjanovic, Yuan Yang, and Enrique Valera) participated in the 2023 BMES conference in Seattle, WA.
This premier event, focused on topics and discussions specific to the bioengineering and biomedical engineering community, was a great opportunity to discuss biomedical research as well as our community's efforts in DEI.
Shannon and Enrique represented our department at the Council of Diversity Dinner and had the opportunity to discuss important DEI topics with representatives from bioengineering and biomedical engineering departments from across the country.
Likewise, Shannon attended relevant DEI events – LGBTQIA+ in BME & Friends Dessert Social, Celebration of Communities of Color in BME Luncheon, Gender Equity in BME Lunch - to learn more about the experiences of these communities on the BME academic pathway.
Finally, all our members participated in the reception organized by our department (see photo) where we had the opportunity to continue meeting students, postdocs and faculty from multiple universities across the country.
Diversity, Equity, and Inclusion news