Preparing for Your Application
Because of the highly competitive admissions process for the department of bioengineering, it is important that students submit a well-thought-out application packet that highlights their accomplishments and provides evidence of strong academic rigor.
How to Prepare in High School
Recommended High School Coursework
| | |
| --- | --- |
| Subject | Recommended Years of Coursework |
| English | 4 |
| Math | 4 |
| Social Sciences | 4 |
| Lab Sciences (Chemistry, Biology, Physics) | 4 |
| Foreign Language | 3 |
Academic Achievements
Evidence of academic rigor is demonstrated in:
Number of honors
Advanced Placement (AP)
International Baccalaureate (IB)
College-level courses included in the student's four years
When the admissions committee is reading applications, the high school's course offerings are taken into account. Different high schools provide different levels of opportunity and rigor, yet applicants are expected to challenge themselves with the best offered at their school. Please note: Courses that are in progress are included in the reviews.
Essays
Sample Essay Questions
How have your past circumstances and experiences impacted who you are, your future goals, and your choice of major? If you haven't decided on a college or major, briefly explain your intentions and aspirations for your first year at Illinois.
Tell us something about yourself that isn't covered elsewhere in this application -- some interest or experience of yours that you think the University of Illinois should know about as part of the admissions review.
Factors to Consider When Writing Essays
How to tie your academic interests to the desired major:

If your interest is Bioengineering, demonstrate an understanding of the field and a desire to pursue the degree in your application.
Showcase your passions through experiences and activities, work experience, research, or course selection in high school.
Ensure your essay reveals maturity and growth through past experiences, evidence of character development, cultural insight, community awareness, and leadership.
BIOE Undergraduate Contacts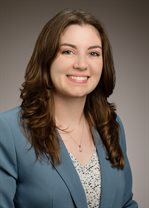 MADDIE DARLING
Assistant Director of Undergraduate Programs
1240C Everitt Laboratory, M/C-278
1406 W. Green St.
Urbana, IL 61801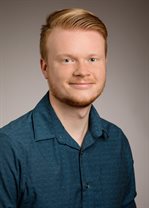 JAKE SPINNATO
Undergraduate Academic Advisor
1240B Everitt Laboratory, M/C-278
1406 W. Green St.
Urbana, IL 61801
Have a question? Don't hesitate to reach out! We offer both virtual and in-person advising options.
Email: bioe-ugradprograms@illinois.edu
Phone: (217) 300-8066