Reflective of the interdisciplinary nature of the field of bioengineering, students who have graduated from the Master of Engineering program have pursued various careers. Many have gone onto work in industry, while others have continued to pursue further advanced degrees (MD, PhD, MS, etc.).
Here are examples of a few companies (ranging from large, global firms to start-ups) and programs that our students have joined:
Companies
10x Genomics
Welch Allen
Tempus Lab
United Imaging, China
US Med-Equip
Stryker
Prenosis
Innsight
Baxter
University of Illinois Urbana-Champaign
Zimmer Biomet
Health Scholars
PhotoniCare
Viv Labs
Karl Storz (Shanghai)
Harvard Medical School
Qualcomm
AbbVie
Phillips
AveXis
Dickson
Center for Magnetic Resonance Research – UIC
Accenture
MedLine
Abbott
Johnson & Johnson
Job titles:
Microfluidics Engineer
Systems Engineer
Data Analyst
Biomedical Project Engineer
Quality Engineer
Regulatory Affairs Specialist
Research Development Lab Technician
Research Engineer
Chemist
Process Engineer
Validation Engineer
Research Associate
Technology Analyst
Field Clinical Engineer
Associate Product Manager
Clinical Account Specialist
Schools (accepted into Ph.D., M.D., M.D.-Ph.D., M.S. or D.M.D. programs)
Midwestern University Chicago
University of Texas, Dallas
University of Illinois Urbana-Champaign
Tulane University
University of Illinois Chicago
University of Washington
BIOE M.Eng. Contacts
LIEZL BOWMAN
Assistant Director
1240G Everitt Laboratory, M/C-278
1406 W. Green St.
Urbana, IL 61801
Email: liezlb@illinois.edu
Phone: (217) 333-8163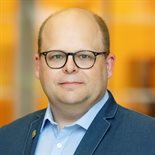 PROF. WAWRZYNIEC DOBRUCKI
Faculty Program Director
4261 Beckman Institute, M/C 251
405 N. Mathews Ave.
Urbana, IL 61801
Email: dobrucki@illinois.edu
Phone: (217) 244-3938
Interested in our M.Eng. Programs? Connect with us to find out more.
Email: bioe-meng@illinois.edu
Phone: (217) 333-8163
1102 Everitt Laboratory, M/C 278
1406 W. Green St.
Urbana, IL 61801