Department Head's Message
Meet Mark Anastasio: Head of Bioengineering
It is my pleasure to greet you as the newest head of the Department of Bioengineering (BIOE) at Illinois. It hasn't take very long to feel at home here at Illinois.
I was attracted to Illinois BIOE for many reasons. The department has a highly accomplished faculty whose research addresses impactful topics that include bioimaging; bio-micro and nanotechnology; synthetic bioengineering; molecular, cellular, and tissue engineering; and computational and systems biology. Because of the wonderful community of scholars conducting basic science, biomedical, and engineering research at Illinois, along with access to world-class facilities, the department is poised to achieve preeminent status.
We have tremendously strong partners on campus, as BIOE faculty members participate actively in campus-wide initiatives and institutes, including the Cancer Center at Illinois, Materials Research Lab, the Carl R. Woese Institute for Genomic Biology, the Beckman Institute for Advanced Science and Technology, and the Nick Holonyak Jr. Micro and Nanotechnology Lab. The department's continued relationships with the Carle Illinois College of Medicine and Carle Foundation Hospital, as well as with other leading medical centers, will provide great opportunities for impactful bioengineering research and facilitate the advancement of academic medicine at Illinois.
Last but not least, in 2018 our department moved into its own building — the historic Everitt Laboratory, which underwent a $55 million renovation. This wonderful space contains more than 100,000 square feet of state-of-the-art research laboratories and active learning and seminar-style classrooms and is the home to the Jump Simulation Center, where engineering and medical students and faculty can work together on solutions to healthcare challenges.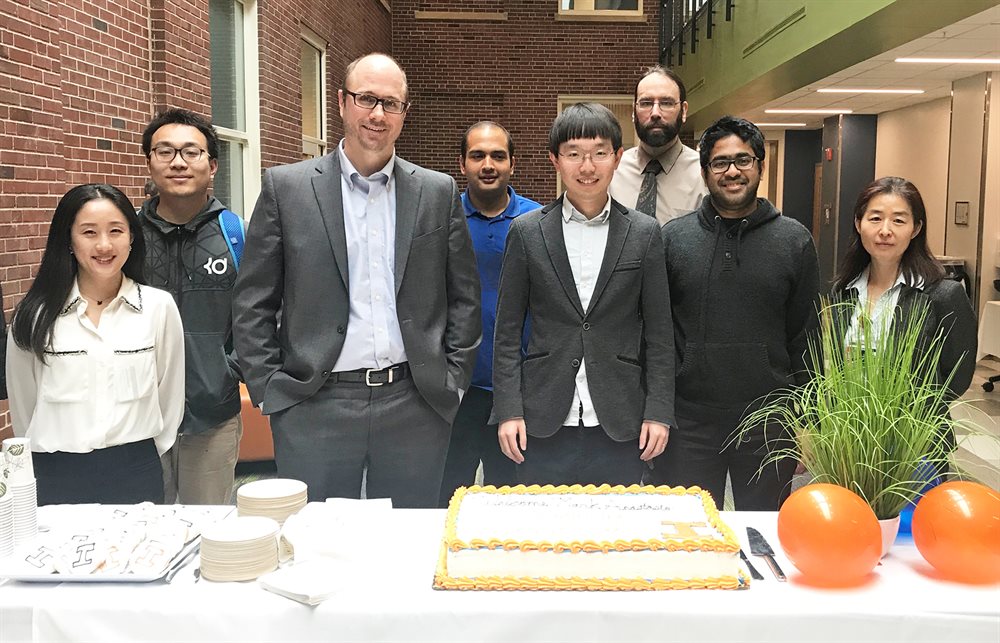 The outlook for the department is brighter than ever. We continue to promote high-impact bioengineering research aimed at improving human health and providing deeper understandings of complicated biological systems. We also will continue to innovate our Bioengineering education, with the goal of assuming international leadership on topics such as curriculum design and professional education. Along with these tasks, we will continue to grow the size of the department in a way that is sustainable, increases opportunities for students, and enhances the global influence of our research contributions.
I am grateful to have the opportunity to lead the department during this exciting period, and I look forward to working with all our stakeholders — students, faculty, alumni, staff, donors and friends.
Mark A. Anastasio
Donald Biggar Willett Professor in Engineering
Head, Department of Bioengineering