B.S. in Neural Engineering
The Bachelor of Science in Neural Engineering provides training at the intersection of neuroscience and engineering fundamentals. The program focuses on skill development in electrical and imaging systems, molecular and cellular engineering, biological interfacing, and computational data sciences. Students will be prepared for employment as engineers in growing healthcare industry sectors related to neurological devices, brain-computer interfaces, neurological disease treatments, and brain imaging technologies. Graduates will also be positioned to pursue professional degrees in medicine and graduate studies in clinical, life, and behavioral sciences.
This Bachelor of Science in Neural Engineering degree addresses the need for focused, rigorous training and the intersection of neuroscience and engineering fundamentals.
What Sets This Degree Apart
Comprehensive Coursework
Students receiving a NE B.S. degree will be uniquely trained in both neurosciences and quantitative sciences, will be skilled in the design and advancement of electrical and bio-interfacial devices, including brain-computer interfaces, neuroimaging systems, and neurostimulation devices. They will also be competent in analytical and computational approaches necessary for their function and use, and will possess a detailed mechanistic understanding of the molecular and cellular technologies used to modulate nervous system function.
Practical Training
Students will complete a capstone course in neural engineering design to prepare them for careers as neural engineers. Graduates will have experience conducting market research, developing working prototype devices or processes, building effective teamwork and technical communication strategies, and a rich understanding of intellectual property, quality, human factors, FDA regulation, professionalism, and ethics. Graduates will be well positioned to pursue professional degree programs in medicine and graduate studies in the life and behavioral sciences, as well as diverse engineering disciplines. Students will be prepared to enter industry as engineers, particularly in healthcare sectors to immediately impact the nascent fields of neural prosthetics and rehabilitative and assistive robotics, and to work in research and development as well as clinical implementation.
Engineering Impact
Upon graduation, you'll contribute to efforts that seek to improve human health. Recent advances in neural engineering include:
restored mobility to individuals with paralysis,
relieved symptoms of movement disorders,
reduced chronic pain,
restored the sense of hearing,
and enabled noninvasive monitoring of electrical signals from individual neurons in the living brain.
"We are excited to be at the forefront of neural engineering education. Our new program will train the next generation of neural engineers with a high level of rigor that will enable them to integrate fundamental principles of bioengineering, neuroscience, imaging and data science."
Mark Anastasio
Donald Biggar Willett Professor of Engineering and head, Department of Bioengineering
BIOE Undergraduate Contacts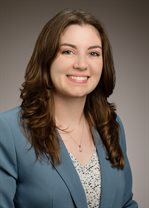 MADDIE DARLING
Assistant Director of Undergraduate Programs
1240C Everitt Laboratory, M/C-278
1406 W. Green St.
Urbana, IL 61801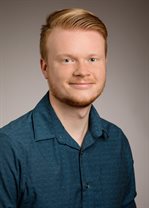 JAKE SPINNATO
Undergraduate Academic Advisor
1240B Everitt Laboratory, M/C-278
1406 W. Green St.
Urbana, IL 61801
Have a question? Don't hesitate to reach out! We offer both virtual and in-person advising options.
Email: bioe-ugradprograms@illinois.edu
Phone: (217) 300-8066