Bio-Micro and Nanotechnology
What is Bio-Micro and Nanotechnology?
Faculty in this technical research area develop molecular-scale materials and lab-on-a-chip devices to sense, manipulate, and re-engineer molecular and cellular structure and function. By applying semiconductor fabrication techniques to biology, our researchers can create next-generation tools used in life science research, drug development and screening, genomics, disease diagnosis, and environmental monitoring.

Bio-Micro and Nanotechnology research at Illinois
Bioengineering Faculty Researchers
Dean, College of Engineering
Grainger Distinguished Chair in Engineering
Founder Professor in Bioengineering
she/her/hers
Assistant Professor
Grainger Distinguished Chair and Professor
Research Assistant Professor
Research Associate Professor
Donald Biggar Willett Professor
Assistant Professor and Mark A. Pytosh Scholar, Department of Chemistry
Elio Eliakim Tarika Endowed Chair and Professor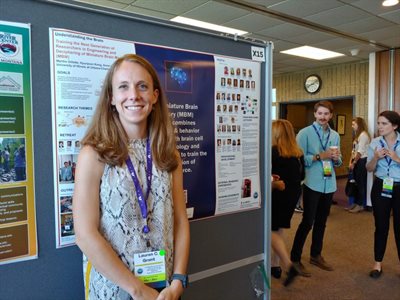 Graduate researcher spotlight
Bioengineering Ph.D. candidate Lauren Gapinske currently works in bioengineering Dean Rashid Bashir's lab and completed her undergraduate degree in bioengineering at the University of Illinois.
The Bashir lab is such an exciting place to work. Dean Bashir is very collaborative with other departments and institutions, and the breadth of research topics being explored within the lab is astounding. Dean Bashir is an excellent leader and is very supportive of his students.