Master of Engineering (M.Eng.) in Bioengineering
Designed for those looking for a stepping stone to technical and managerial careers in the healthcare industry, our professional master's degree program combines the strengths of The Grainger College of Engineering and the Gies College of Business at the University of Illinois. Graduates are equipped with bioengineering technical skills and big-picture business perspective—trained to find creative solutions to complex, multi-level systems problems.


Find your M.Eng. Concentration
Bioinstrumentation
This concentration focuses on medical imaging devices, trains engineers to be industry leaders by combining rigorous graduate-level engineering coursework with fundamental business training on issues that confront professionals who develop products for biomedical imaging, medical diagnostics, genomics, and tools used in life science research.
General Bioengineering
This concentration is designed to bridge the skills gap between general bioengineering concepts and more business acumen through coursework and an applied consulting project. The in-depth technical training combined with the core business classes required will develop well-rounded professionals entering the healthcare industry.

Deadline: March 31, 2024
Deadline for priority consideration for the Fall 2024 M.Eng. on-campus program admission cycle is March 31, 2024. We would be able to review your application and make an admission decision quickly if you submit your application sooner than the deadline noted.
Start Your Application Process
M.Eng. graduate success stories
Allen Bell, M.Eng. '18
Knowledge Discovery Services Associate at AbbVie
"I'm happy to say that I use my M.Eng. degree every day! My role is somewhat multidisciplinary where I function as both a biomedical data scientist and business process analyst. My workday normally consists of leveraging my biomedical knowledge and technical skills to create automated workflows that extract data on relationships between biological entities from medical research databases. I've been able to use business skills I gained through the M.Eng. program through leading internal technical consulting initiatives at AbbVie and analyzing project data so the team can better predict timelines and capacities down the road."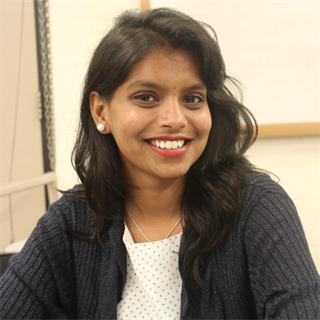 Madhuri Krishnamurthy Ratnakumar, M.Eng. '19
Quality Analyst at FUJIFILM Medical Systems
"I have always wanted to pursue the healthcare IT domain and was looking for an in-depth understanding of biological systems and technologies. The M.Eng. program was a good fit for learning about how each system like CT would integrate with research criteria like bone density effects based on protein trackers. For international students who are career orientated - time is very precious and utilizing portals for job search is crucial. There are many portals in UIUC - ECS, iVenture, research park were useful for me. I recommend talking to professors and lot of networking from day one. "
3+2 programs with top international universities
The 3+2 Cooperative Bioengineering Education Program is an undergraduate/graduate combined program for qualified Juniors to work towards a Masters of Engineering (M.Eng) in Bioengineering from Illinois.


Shanghai Jiao Tong University (SJTU)
3+2 Cooperative Education Program
Nanjing University (NJU)
3+2 Cooperative Education Program
Donghua University (DHU)
3+2 Cooperative Education Program
BIOE M.Eng. Contacts

LIEZL BOWMAN
Assistant Director
1240E Everitt Laboratory, M/C-278
1406 W. Green St.
Urbana, IL 61801
Email: liezlb@illinois.edu
Phone: (217) 333-8163
PROF. JENNIFER AMOS
Faculty Program Director
3242 Everitt Laboratory, M/C-278
1406 W. Green St.
Urbana, IL 61801
Email: jamos@illinois.edu
Phone: (217) 333-4212
Interested in our M.Eng. Programs? Connect with us to find out more.
Email: bioe-meng@illinois.edu
Phone: (217) 300-8066
1102 Everitt Laboratory, M/C 278
1406 W. Green St.
Urbana, IL 61801