Virtual reality teaching innovation enhances educational experience for physiology students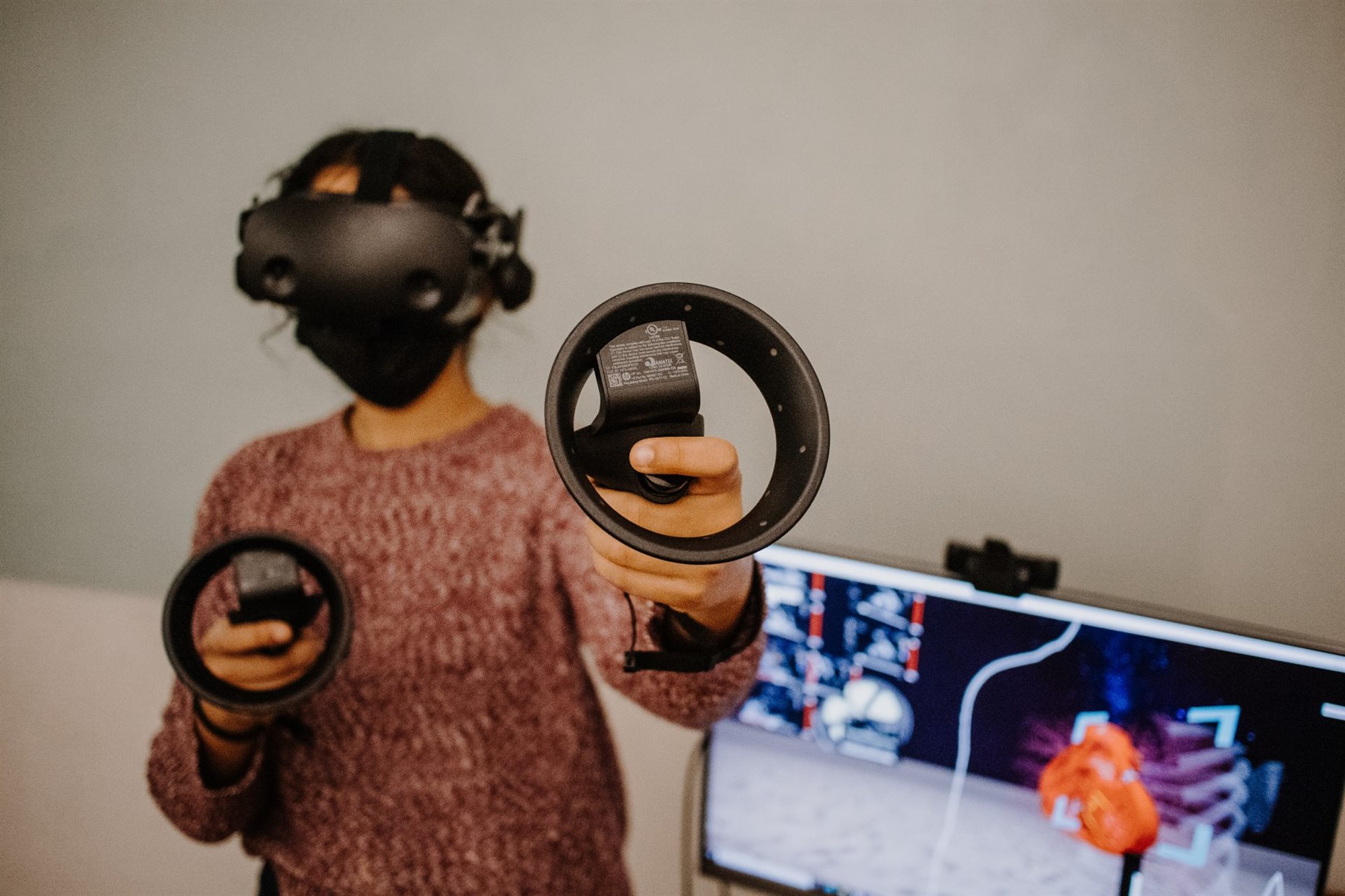 BIOE 302 Modeling Human Physiology is a rite of passage for all undergraduate students in the department. Not only do students have to learn about the location and function of six different physiological systems, they are also expected to apply mathematical modeling using differential equations to understand their dynamic functions. Bioengineering professor Brad Sutton integrated the virtual reality teaching platform, Enduvo, into his course for fall 2021 to help enhance students' learning experience.
Sutton has been teaching BIOE 302 since 2006. There is a lot of material covered in this class and he wants to make sure that students understand how the organs and systems function together instead of just memorizing material. Sutton has been working with Dr. Matthew Bramlet, the founder and chief technology officer of Enduvo, for the past few years. Dr. Bramlet is a pediatric cardiologist and an affiliate professor of bioengineering. At first, they introduced a few extra exercises in VR for BIOE 302 before officially shifting the cardiovascular systems module to Enduvo during the fall semester.
Enduvo is an immersive content platform where the instructor and students interact in a VR environment. Students can participate in Enduvo activities on their PC or by using a VR headset and controllers. Students in this course had access to Oculus Quest VR headset kits through the Grainger Engineering Library Innovation, Discovery, Design, & Data (IDEA) Lab.
Even though the lectures are asynchronous, students engage with the content as if it was like a one-on-one session with the instructor. Students can see the different organs and systems in 3D, bisect the organs to view them from different perspectives and walk around the systems to see how they fit together in the body.
According to Dr. Bramlet, an hour-long worth of content delivered through the traditional lecture format can be condensed into five-minute sessions in Enduvo. "VR really helps to give students an idea of how everything is arranged relative to the different structures in the body in a really quick way," said Sutton. "It's much better than using 10-15 slides to explain the same concept."
Assessments are also much easier in a virtual environment than on paper. Students are prompted with questions that ask them to select arrows that point to different systems in the 3D space. Instructors can also review students' attempts and progress through this course management system.
The BIOE 302 class provided feedback to the Enduvo team and helped with improving the platform's implementation and user experience. Coming full circle, Sutton collaborated with bioengineering alumnus Justin Drawz ('13), who is a co-founder and lead engineer at Enduvo; Drawz took this very class with Sutton a decade ago. "It's really great to follow his career and see that he's done a great job in this role while having an impact on future bioengineering students," said Sutton
Looking ahead, Sutton would like to create one full VR lecture for every major organ system and involve students in creating their own models of systems in the VR space. He also foresees inviting additional guest lecturers and clinical specialists, like Dr. Bramlet, to make the course content even more enriching.
"I'm thankful for the 302 class for testing this out with me," Sutton said. "And I hope other instructors will give it a try."
Make an impact at BIOE
Your gift to the Bioengineering Priority Fund provides vital, unrestricted support that allows the department of bioengineering to strategically invest in critical initiatives that will transform the student experience, drive world-changing research, and address social justice in engineering education and research.