Bioengineering professor Shannon Sirk receives funding from the American Lung Association for COVID-19 and emerging respiratory viruses research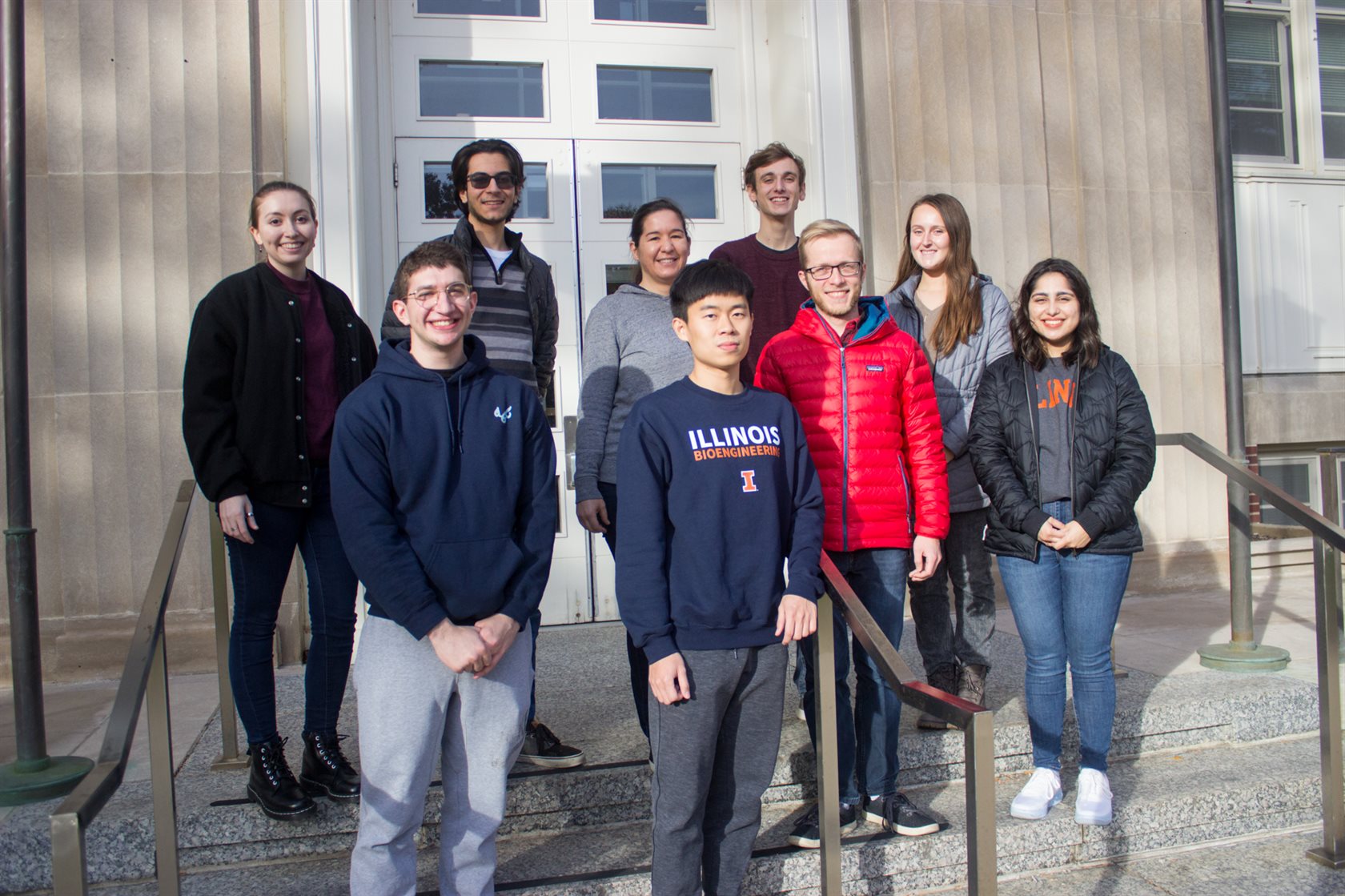 Bioengineering professor Shannon Sirk has been awarded funding from the American Lung Association for COVID-19 and emerging respiratory viruses research. The global pandemic has highlighted an urgent need for innovative and immediate responses to novel pathogenic threats. This award of $100,000 per year for up to two years, is intended to support investigators with a stellar track record of accomplishments who have the potential to advance the knowledge and treatment of respiratory viruses with epidemic potential.
"We are thrilled that the American Lung Association chose to support our work in this critical area of research," said Sirk. "We're excited to apply our microbial engineering expertise, previously focused on human gut bacteria, toward the manipulation of respiratory microbes to address gaps in treatment and prevention of viral pathogens. The proposed studies focus on SARS-CoV-2, but the results could help us respond to future emerging threats in a more timely manner."
The human body is a complex ecosystem that includes thousands of microbial species. These microbes, distributed through the body, are integral to human health and metabolism. Beyond the characterization of the human microbiota, Sirk's research group aims to engineer beneficial traits into commensal microorganisms to address unmet needs in human health. These microbes are already safe and effective at colonizing the body. In addition, their incredible genomic plasticity enables them to function as robust biomechanical factories that can be engineered to deliver biological therapeutics in situ.
Through the support of this funding, Sirk seeks to establish a novel therapeutic intervention for respiratory diseases by leveraging human commensal respiratory microbes as delivery vehicles for therapeutic compounds at the site of infection. This approach will create an adaptable platform for cost-effective and rapid responses to future respiratory pathogenic threats, including SARS-CoV-2 variants.
Specifically, the team will isolate bacterial species that normally live in the respiratory tract, engineer them to produce virus-targeting antibodies, and reintroduce them into their native environment to colonize the mucosa and deliver these virus-blocking biological drugs.
Sirk and her team selected modified antibodies as their biological therapeutics of choice because antibodies can be readily engineered to be highly selective and can rapidly respond to and neutralize pathogens without disturbing the native microbial community. Antibody fragments will be used instead of full-length antibodies because their small size makes them easier for bacteria to produce and can sufficiently neutralize viral pathogens.
Currently, antibody therapeutics are not widely used against viruses because of the high-cost production and short effective time when administered intravenously which requires repeat dosing. In Sirk's proposal, commensal microbes residing in the respiratory tract will be engineered to produce therapeutic antibody fragments to provide continuous targeted treatment at the site of infection -- addressing both current limitations of cost and time. These engineered microbes would be delivered via nasal spray or swab, bypassing the processes of manufacturing and purifying antibodies in a facility and then injecting them into the body.
While mass vaccinations are likely to be the most robust long-term solution to global pandemics, this research has the potential to provide temporary protections to the general public as a stop-gap measure while vaccines are in development and serve as long-term protection for individuals for whom traditional vaccination is unsuitable.
About the American Lung Association
The American Lung Association is the leading organization working to save lives by improving lung health and preventing lung disease through education, advocacy and research. The work of the American Lung Association is focused on four strategic imperatives: to defeat lung cancer; to champion clean air for all; to improve the quality of life for those with lung disease and their families; and to create a tobacco-free future. For more information about the American Lung Association, a holder of the coveted 4-star rating from Charity Navigator and a Gold-Level GuideStar Member, or to support the work it does, call 1-800-LUNGUSA (1-800-586-4872) or visit: Lung.org.