Pablo Perez-Pinera and Thomas Gaj receive funding from the Simons Foundation Autism Research Initiative to develop gene therapy for Rett Syndrome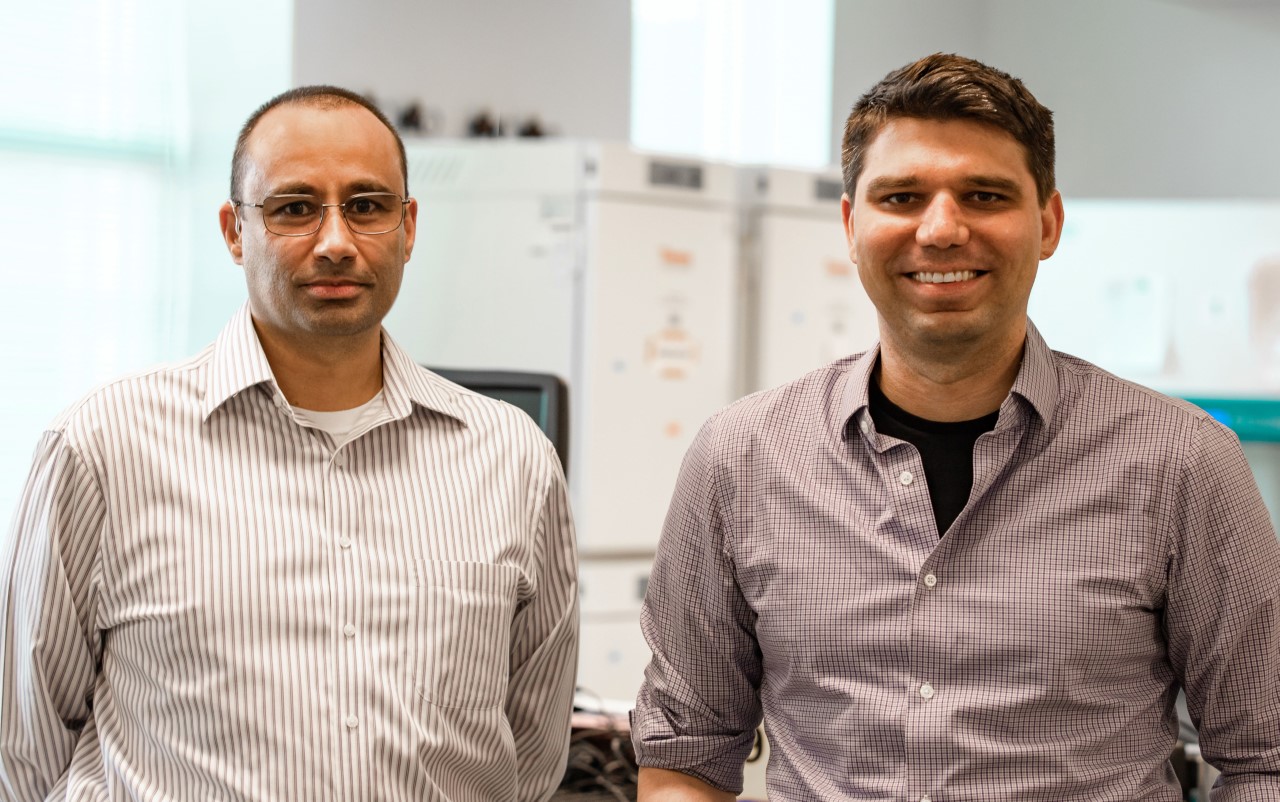 Bioengineering professors Pablo Perez-Pinera and Thomas Gaj have received a nearly $1.1M grant from the Simons Foundation Autism Research Initiative (SFARI) to support their project titled, "Development of a CRISPR Base Editing Gene Therapy for Correction of Rett Syndrome."
Rett syndrome is a rare neurodevelopmental disorder that primarily affects girls and is caused by mutations in the MECP2 gene. Babies born with Rett syndrome typically develop normally for the first 6 to 18 months and then progressively lose their motor skills and speech. Over time, the disease leads to seizures and intellectual disabilities. There is currently no cure for people living with Rett syndrome who typically require help with most daily activities for the rest of their lives. Therefore, there is a critical need to develop technologies that correct the underlying mutations and improve the symptoms of the disease.
To this end, Gaj and Perez-Pinera have recently created a new platform for correcting mutations in genomic DNA in vivo following delivery of base editors, a technology capable of editing DNA in a potentially safer and more predictable way than traditional CRISPR platforms, by adeno-associated virus (AAV) vectors, a non-pathogenic class of virus used in various clinical trials that can be engineered to transfer DNA to specific target cells. "AAV delivery can be very efficient but this type of virus only allows delivery of DNA up to a certain size and base editors exceed that limit. Our technology circumvents this problem and allows us to deliver base editors with AAV" said Perez-Pinera, a professor of bioengineering at Illinois.
The team of scientists now plan to utilize base editors to treat Rett syndrome. Specifically, the research team plans to deliver CRISPR base editors in vivo using AAV to directly correct one of the most prevalent mutations in MECP2 in mouse models of the disease. The proposed work will evaluate the efficacy and safety profiles of this new gene therapy following delivery at different stages of disease progression. "Previous research has established that Rett syndrome is not a neurodegenerative disease and, therefore, correction of the mutation could potentially not only halt disease progression but also revert the course of the disease." said Gaj, also a professor of bioengineering at Illinois.
The work will be supported by SFARI, an initiative of the Simon's Foundation that aims to improve the understanding, diagnosis and treatment of autism spectrum disorders by funding innovative research. Since its launch in 2006, SFARI has supported over 300 investigators through an annual budget of $90 million.
Make an impact at BIOE
Your gift to the Bioengineering Priority Fund provides vital, unrestricted support that allows the department of bioengineering to strategically invest in critical initiatives that will transform the student experience, drive world-changing research, and address social justice in engineering education and research.