Professor Jenny Amos elected as a Biomedical Engineering Society Fellow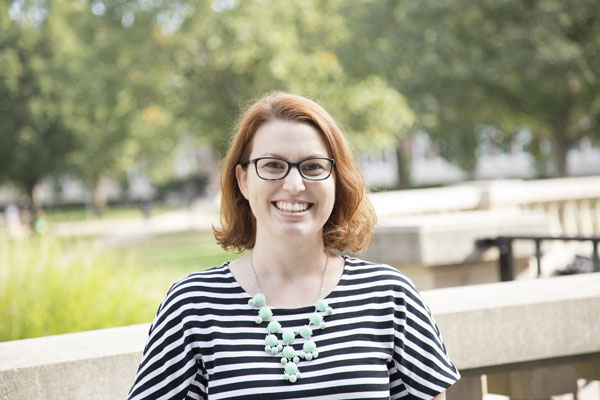 Bioengineering professor Jenny Amos has been elected to the Biomedical Engineering Society (BMES) Class of 2021 Fellows. This distinction recognizes members who demonstrate exceptional achievements and experience in the field of biomedical engineering and a record of membership and participation in the Society.
Public recognition of the fellows took place at the BMES Annual Meeting this week in Orlando, Florida. She was one out of twenty elected fellows this year along with bioengineering graduate program faculty Brendan Harley, a professor in chemical and biomolecular engineering at The Grainger College of Engineering.
Amos has been an active member of BMES and has served in many leadership roles at the national level including on the Education Committee, Industry and Clinical Committee, Assessment and Accreditation Committee, as a Program Chair, and an elected member of the Board of BMES. In addition, she also serves as the faculty advisor for the student chapter of BMES at the University of Illinois Urbana-Champaign, which received the 2021 Commendable Achievement Award.
At Illinois, Amos has been instrumental in the growth and evolution of the bioengineering department and the Carle Illinois College of Medicine.
"She has shown significant and sustained impact on the development of new and impactful teaching techniques, broadening the educational experience of engineering students, and has brought real-world experiences into the classroom," said Mark A. Anastasio, bioengineering professor and department head. "Her depth of experience in engineering education has earned her an international reputation as a thought leader."
"Being named a fellow is very special to me and I look forward to continuing to serve BMES and the broader BME community moving forward," she said.
BMES is the leading professional organization for biomedical engineering and bioengineering. Founded in 1968, the Society boasts over 5,000 members and student chapters at the high school and university levels.