A new way to view images: Artificial Confocal Microscopy
A team of researchers assembled by the late Professor Gabi Popescu have developed a new optical system that uses artificial intelligence to better see through dense biological samples without the use of toxic labels. This research was conducted in collaboration with Bioengineering Department Head Mark Anastasio, whose team established the machine learning models involved.
The team's research was recently published in the prestigious journal Nature Photonics, under the title "Artificial confocal microscopy for deep label-free imaging."
This imaging breakthrough allows for cell counting, size analysis, and other tasks to be performed in difficult-to-study medical samples, such as those used in tissue engineering, embryology, drug discovery, and personalized medicine.
The system that the team has created, called Artificial Confocal Microscopy (ACM), offers label-free, confocal-level resolution and chemical specificity, which eliminates the photobleaching and photodamage that has previously affected these kinds of images. This means that organoids and spheroids can now be monitored in three dimensions for long periods of time, and fluorescence signal and dry mass measurements can be obtained for specific studies in three-dimensional biological systems. The team is currently using ACM to determine embryo viability, which could potentially have a significant impact on supporting healthy pregnancies in the future.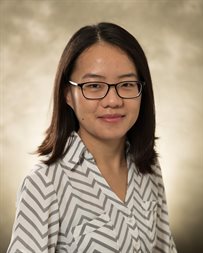 Working with images and developing new ways to more accurately interpret samples is all in a day's work for lead author and postdoctoral researcher Xi Chen.
"Building up the optical system, acquiring the training data for the network, and eventually seeing what artificial intelligence can do is a fun process," said Chen.
Along with the satisfaction of building the system, Chen mentioned how exciting it was to see the phase images from a system based on lasers and point-scanning configuration for the first time and the
improvement regarding spatial and temporal sensitivity of phase measurement compared to the widefield systems.
"The phase module is easy to implement in any confocal systems, which makes our method readily adopted in research labs that benefit from long-period label-free imaging through turbid samples," Chen added.
"The derivation of the image-formation theory for laser-scanning GLIM (LS-GLIM) was also rewarding, and involved lots of discussions with Gabi," said Chen.
Professor Gabi Popescu was the senior author of the paper who passed away last year before the paper was accepted for publication.
"We finished what Gabi wished and we hope to carry on his legacy," said Chen.