Get to know our faculty: Q&A with Xing Wang
The Department of Bioengineering is excited to welcome new Research Associate Professor Xing Wang to the department. To get to know professor Wang a little better, we sat down with him for a Q&A about his academics, his hobbies, and what he looks forward to achieving in bioengineering.
Q: Tell us a little about your academic background.
A: I was trained as a biochemist in my Ph.D. I worked with the founding father of Structural DNA Nanotechnology at New York University, Nadrian Seeman, to design and synthesize functional nanostructures for their biological applications. During my postdoc training, I worked on both small and long non-coding RNA-based genome editing including genome rearrangement, fusion, and specific site mutations.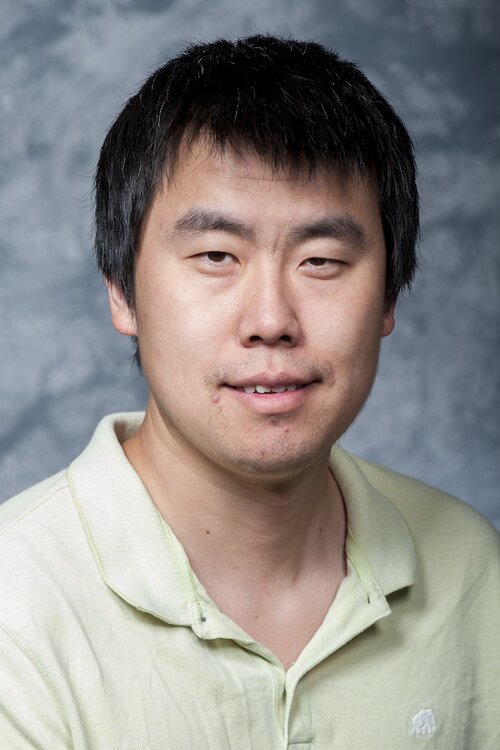 I am currently directing the Nucleic Acids Programming Lab (NAPL) at UIUC. My research group utilizes nucleic acids and protein engineering to create and customize designer DNA nanostructure-based "plug-and-play" platforms for the applications in engineering, biology, and medicine. My research is currently focused on the development of (1) ultrasensitive and inexpensive biosensors for rapid disease diagnostics in both point-of-care and laboratory high throughput settings, (2) effective therapeutic candidates for the treatment/prevention of infectious diseases and cancer immunotherapy, (3) new bioreagents for high to super resolution imaging. Our research is currently supported by the NIH/NIBIB, NIH/NIAID, NIH/NIDCR, NIH/NIAAA, and NSF.
Q: What is your favorite aspect of working in academia?
A: To me, the finest part of academia is working with young talents at all levels (undergraduates, graduates, postdocs) in labs and classrooms to exchange and develop new ideas and technologies that can benefit human life and health. I also love teaching the next generation of engineers and scientists by passing on knowledge and state-of-the-art research in bioengineering, bio-nanotechnology, biochemistry, and biology.
Q: How closely will you be working with students?
A: I work with my students, postdocs, and collaborators (and their students/postdocs) very closely, and we interact with each other on different topics every day. I discuss new research ideas and troubleshoot experiments with my students and postdocs through weekly group meetings, and we also have smaller group meetings to discuss the progress of specific research projects. We hold weekly, biweekly, or monthly Zoom meetings with our external collaborators on different projects.
Q: What projects are you working on that you're excited about?
A: I am excited about developing inexpensive, ultrasensitive, and point-of-care capable biosensing platforms for rapid virus and cancer diagnostics. For example, our team is working with the NIH RADx team and affiliated cores to go through FDA regulatory procedures for the pathway to commercialize our SARS-CoV-2 biosensor in POCT settings. On the disease therapy front, we are creating and synthesizing novel DNA/RNA nanostructures and mRNA candidates for effective cancer therapy.
Q: What do you like to do outside of work?
A: I am a big fan of soccer and basketball. Ever since Yao Ming joined the NBA, I've been a fan of the Houston Rockets. I play sports and watch the World Cup and NBA games when I have free time. I also like to watch and read science fiction movies and books together with my kid (with lots of follow-up discussions).
I like Mexican food, as well as all kinds of good Chinese and Asian foods, especially Sichuan, Hunan, and Taiwan styles. Lao Sze Chuan in Champaign is one of my favorite Chinese restaurants nearby.