Five bioengineering students selected as Mayo Clinic's 2021 Summer Undergraduate Research Fellows
Each year, Mayo Clinic invites around 180 undergraduates from across the nation to participate in their Summer Undergraduate Research Fellowship (SURF) program. Sponsored by the Mayo Clinic Graduate School of Biomedical Sciences, this 10-week program gives undergraduates a chance to work at the forefront of biomedical research at one of the world's leading medical centers. Students work in the laboratories of Mayo Clinic faculty on small research projects or as part of ongoing investigations, attend weekly seminars, and get to test their inclinations toward a career in biomedical research.
As part of the longstanding collaboration, Mayo Clinic reserves seven spots each year for University of Illinois Urbana-Champaign students who are chosen by the Mayo Clinic & Illinois Alliance pre-selection committee. Because students are selected for their innovative excellence, often more than seven U. of I. students are invited to participate in this prestigious undergraduate fellowship. This year, 11 U. of I. students are headed to Rochester, MN, to participate in the SURF program. Sign up for the Mayo Clinic & Illinois Alliance electronic mailing list for updates and an invitation to the fall poster session.
Meet the bioengineering fellows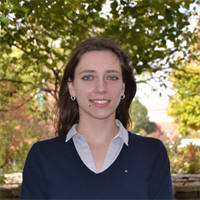 Victoria Kindratenko (she/her) is a junior in bioengineering, on the cell and tissue engineering track with a minor in electrical engineering. Victoria volunteers with Avicenna Community Health Center. This spring, she was a co-lead for an Engineering Open House team that designed, programmed, wired, and built a robotic hand. Victoria is a also a research assistant in the laboratory of professor Rashid Bashir, dean of The Grainger College of Engineering. Victoria plans to pursue an MD/Ph.D. in regenerative medicine with the intent to develop biomedical devices and equipment that can aid in the body's natural healing process and improve patient outcomes. She will be working with Alexander Revzin, Ph.D., on a range of projects, spanning from biosensors for disease diagnostics to regenerative medicine and stem cell research.
Vincent Lam (he/him) is a junior studying bioengineering with a minor in chemistry. At the University of Illinois, he works as an undergraduate research assistant in the laboratory of professor Joseph Irudayaraj. Vincent presented research from his work with Irudayaraj at this year's University of Illinois Undergraduate Research Symposium. He also led an Engineering Open House team that designed and programmed a neural interface between an EEG headset and electronics embedded into live cockroaches. Vincent plans to pursue an MD-PhD in bioengineering to develop better methods of stem cell-based therapies. This summer, he will be working with Quinn Peterson, Ph.D., to develop directed differentiation protocols to generate pancreatic islet cell types and identify new drugs that modulate pancreatic function.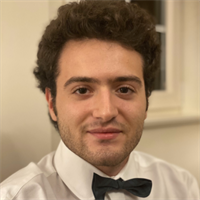 Ege Gungor Onal (he/him) is a senior studying bioengineering. At the University of Illinois, he has worked in the laboratories of professors Brian Cunningham and Shuming Nie. Besides being an active member of the Cancer Scholars program, Ege is the founder of COVID-Pals, a peer-support organization that students can contact when they are feeling the stress and isolation of COVID-19. He plans to pursue a career in developing novel therapies for cancer. Last year, Ege participated in Mayo Clinic's virtual SURF program, working with Kathryn A. Knoop, Ph.D., on developing a theoretical mouse model study for investigating the gut microbiome's role in CAR-T cell therapy toxicity and Venkatesh R. Bellamkonda, M.D., to investigate gender disparities in healthcare delivery. This summer, Ege will serve as a co-facilitator of the online portion of SURF in addition to working with Michael F. Romero, Ph.D., to study ion-solute movements across cell membranes and working with drosophila models.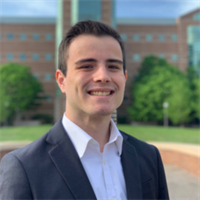 Danny Owen (he/him) is a senior majoring in bioengineering with a concentration in cell and tissue engineering. At the University of Illinois, he serves as an undergraduate researcher in professor Gregory Underhill's laboratory. Aside from research, Danny is heavily involved in the theatre community on campus, and currently serves as president of Illini Student Musicals. Danny hopes to enroll in an MD/PhD program so that he can work with patients and develop a career in research. This summer, Danny will be working with Lewis Roberts, M.B., Ch.B., Ph.D., to conduct clinical research with patients who have hepatocellular carcinoma.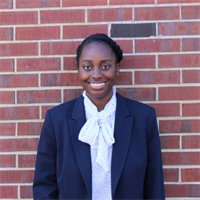 Vongai Tizora (she/her) is a senior majoring in bioengineering. Vongai plans to become a physician in order to address health inequities. Currently, she is the president of the National Society of Black Engineers – UIUC Chapter, a philanthropy chair of Alpha Omega Epsilon, and a 2021 Knights of St. Patrick Award honoree. Vongai's first research experience was through professor Rohit Bhargava's laboratory. This summer, Vongai will work with Andre van Wijnen, Ph.D., to improve clinical outcomes for patients with musculoskeletal disorders, in part through controlling the cell fate of mesenchymal stem cells.
See the full list of fellows here.