Sam Smucker
5/11/2009 8:00:00 AM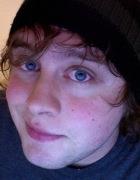 William Leinweber, graduate student in Bioengineering, is a member of a team that has won the V. Dale Cozad New Venture Competition. The competition is designed to encourage students, researchers, and community members to create new sustainable businesses in the Champaign-Urbana area. Leinweber's team includes Adam Steele, graduate student in Aerospace Engineering, and Illinois senior Adam Knecht. Their business proposal is a website called SongAlive which allows musicians to collaborate on songs on-line. It was chosen as the most fundable venture and will receive a start-up package valued at $25,000 to help get the business off the ground.
The contest encourages the development of the entrepreneurial spirit through teamwork and competition. Teams are invited to create a business plan around a topic of their choice. Assistance is available in the form of mentors, workshops, and courses to guide teams through the phases of business plan creation.