Academic Services
9/17/2020 3:18:27 PM
The Big Ten Conference announced its Big Ten Distinguished Scholar Award winners, including 74 student-athletes honored from the University of Illinois. The list recognizes student-athletes with a minimum grade-point average (GPA) of 3.7 or higher for the 2019-20 academic year that were also named Academic All-Big Ten.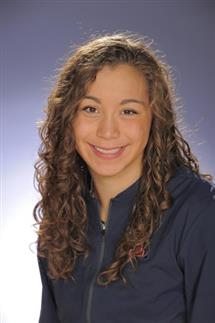 Big Ten Faculty Representatives established the Distinguished Scholar Award in 2008 to supplement the Academic All-Big Ten program. Similar to the Academic All-Big Ten honor, Distinguished Scholar Award recipients must be letter winners in at least their second academic year at their institution. However, the Distinguished Scholar Award encompasses only students with a minimum GPA of 3.7 or higher for the previous academic year, excluding summer school. The Academic All-Big Ten threshold is a cumulative GPA of 3.0 or higher for a student's academic career.
The three bioengineering students and recent graduates took home the award. Congratulations to bioengineering's Alicia Barker ('20), a varsity athlete on the Illinois Women's Soccer Team, Abby Cabush ('22) with Illinois Swimming and Diving and Kristin Slaughter ('21), a pole vaulter for Illinois Track and Field.