BIOE team receives NIH RADx Program Award to commercialize viral biosensor
Professors Xing Wang and Brian Cunningham were awarded $500K as well as regulatory and professional assistance from the NIH RADx Program for their efforts to bring their rapid, sensitive, inexpensive, and point of care (POC)-capable viral biosensor to commercialization.
This powerful biosensor has the potential to affect how we identify diseases and to make public spaces safer. It does this in part by combining the two "gold standard" viral detection methods and their respective benefits: the high sensitivity of molecular/PCR tests and the quick, inexpensive processing of antigen tests.
The result is a highly adaptable detection method that could be utilized almost anywhere.
"It can be used at the point of entry to stadiums, airports, buildings, at clinical offices and labs for rapid viral infection screening and surveillance, in the field where there are few resources, and at home for self-monitoring," said Wang. "The realization of our biosensing technology would provide the field of healthcare with a quickly obtainable solution to pathogen diagnostics."
While it was initially designed to test for the SARS-CoV-2 virus, this technology has the ability to diagnose a wide range of illnesses.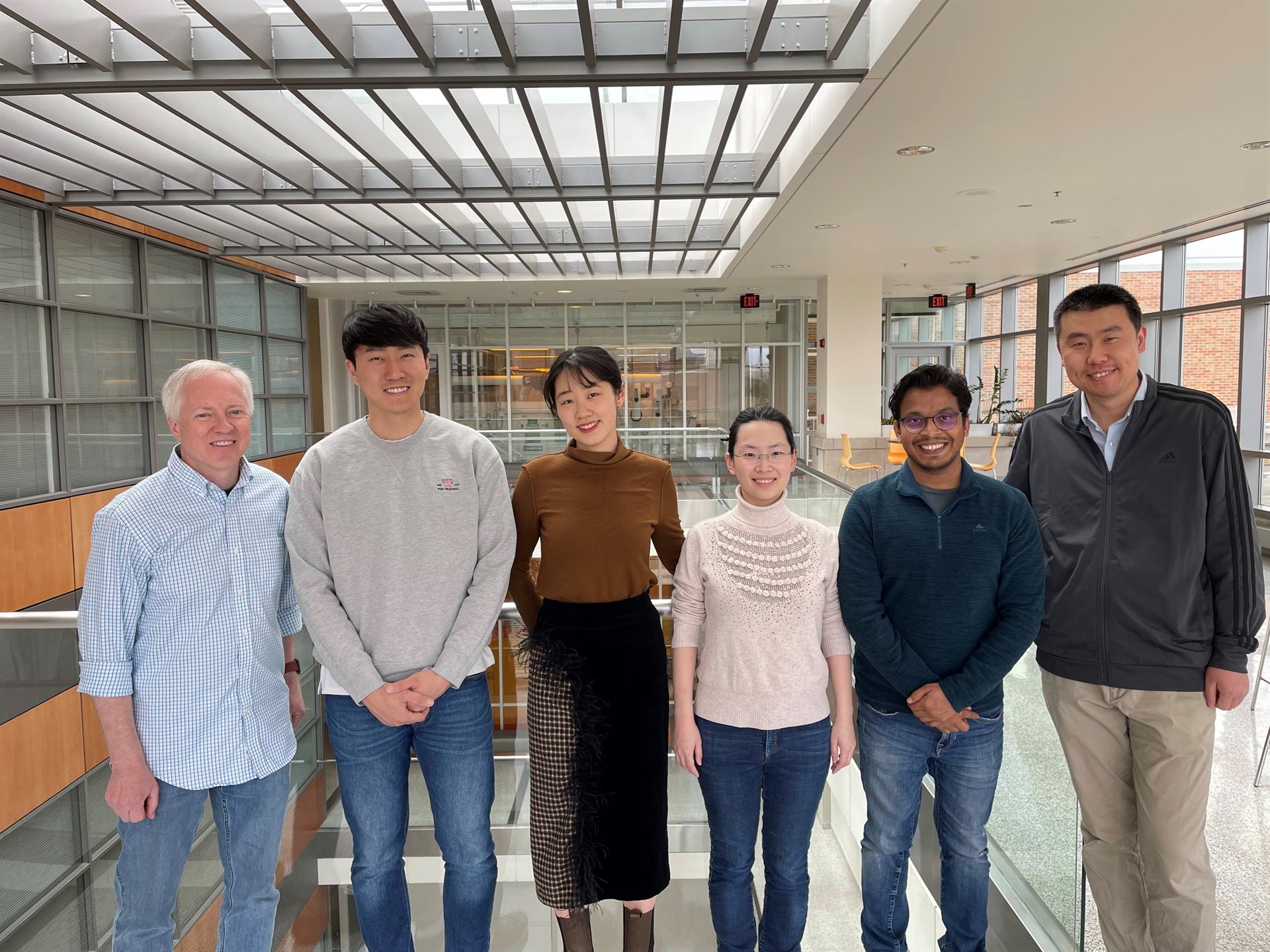 "Our biosensor can be readily tailored to combat other existing viruses as well as future epidemics and pandemics caused by emerging viruses," said Wang. "It can be customized to tackle other life-threatening and economically influential viruses like influenza and HIV, whose surfaces carry class-I viral envelope glycoproteins like the SARS-CoV-2 spikes in trimeric forms."
Not only could this highly adaptable sensor make it possible to screen for illnesses in around ten minutes, but the technology has even broader implications–the same designer DNA nanostructures that make it possible for this sensor to detect influenza and HIV could serve as therapeutic candidates to prevent viral infections. Additionally, Wang and his group have been able to use this technology to develop DNA and RNA-based therapeutic candidates for targeted drug delivery and cancer immunotherapy.
It's exciting to see the development of medical technology with so many potential uses, and receiving this NIH award could be a significant step forward for the team and their research.
"Our team is honored to receive this competitive award granted by NIH RADx program," said Wang. "This award affirms the value of our research efforts. It also provides us with lots of nonmonetary support and resources for optimization of device design, biosensor usability test, product quality management, supply chain management, FDA clearance, and startup company establishment. These exercises will help us build a more proactive mindset for realizing the gap between laboratory research and products in the real world at an early technology developmental stage."
Wang, Cunningham, and their co-authors recently published some of the foundations for this groundbreaking research in Biosensors & Bioelectronics under the title "Rapid detection of intact SARS-CoV-2 using designer DNA nets and a pocket-size smartphone-linked fluorimeter," and in J. Am. Chem. Soc. under the title "Net shaped DNA nanostructures designed for rapid/sensitive detection and potential inhibition of the SARS-CoV-2 virus."