Geert W. Schmid-Schönbein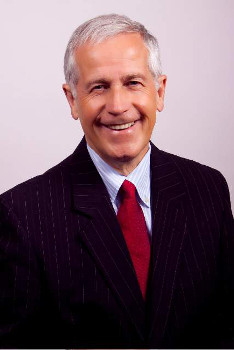 University of California, San Diego
Chair/Distinguished Professor of Bioengineering
Geert W. Schmid-Schönbein is Distinguished Professor, Director of the Microcirculation Laboratory and Chairman of the Department of Bioengineering at the University of California San Diego (UCSD). He received his Ph.D. degree in Bioengineering at UCSD. Following three years as Post-doctoral Fellow in the Department of Physiology of Columbia University, New York, he joined the faculty of the Department of Bioengineering at UCSD in 1979.
He teaches biomechanics of living tissues and has been nominated repeatedly as Teacher of the Year in Bioengineering at UCSD. He is Founding Member of AIMBE, former President of the Biomedical Engineering Society, the Microcirculatory Society and the North American Society of Biorheology, Fellow of the American Heart Association and the International Federation for Medical and Biological Engineering, and Member of the US National Academy of Engineering. He is Past Chair of the World Council for Biomechanics. He is the 2008 Landis Award winner of the Microcirculatory Society, and the recipient of the Outstanding Educator Award in the National Engineering Week 2009.
His research interest is in Microcirculation, Cell and Molecular Mechanics applied to Pathophysiology. He has published over 400 original peer-reviewed research reports, several books and patents.
His team discovered a fundamental mechanism in human disease due to digestive enzymes, which they coined "Autodigestion". The team discovered a mechanism for Type II diabetes, hypertension, obesity and co-morbidities in the Metabolic Syndrome is due leakage of digestive enzymes out of the intestine and unchecked digestive protease activity. They also proposed that Shock, Multi-organ Failure and subsequent death is due to Autodigestion.